TakeMeTour offers the largest selection of
private 1-day tours in Thailand
With fun & knowledgeable Local Experts in every corner across Thailand
Home
Trust & Safety
Who is the Local Expert?
Our knowledgeable and friendly Local Experts know both the must-see places & the hidden gems in Thailand well.
They will make sure you have a fun, authentic and insightful experience discovering our beautiful Thailand.
Our Local Experts undergo a meticulous background check, so you can have a safe and worry-free trip. Our Local Experts come from over 55 cities in Thailand, so they have a deep bond and rich knowledge of the cities they grew up in. They will happily help you explore the best of each place in a richer and different light - Thailand through the eyes of the locals. With our Local Experts, you will learn about the history behind the iconic temples, have a homemade picnic in Chiang Mai and even find the best spots to catch Pokémon in Bangkok.
How Do We Screen Our Local Experts?
Because your safety is our priority, our Local Experts screening policy requires the documents above as well as a careful criminal background check.
Learn more
Just pay via our world class payment platform, and enjoy your tour.
Tipping is not mandatory.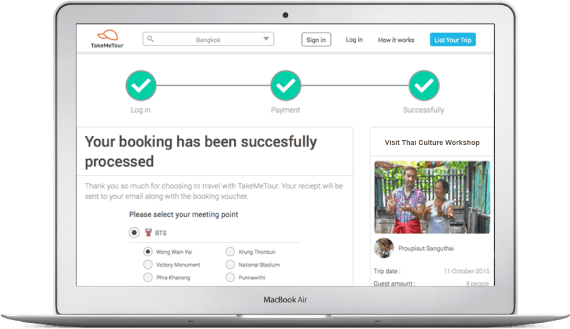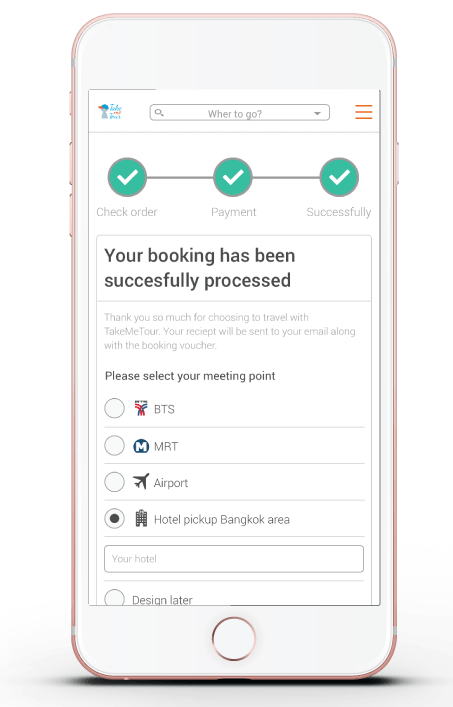 With our 100% satisfaction guaranteed policy, we will make sure you have a wonderful experience, then transfer the trip fee to your Local Expert after the trip day. With the world class payment security, all you have to do is book a trip to your
dream destination, pay and enjoy a quality time.
Feel free to ask for help from your Local Friend
We'd love to see you happy and well during your time in Thailand. We are always here if you have any difficulties during your trip with us. Find your answers and get in touch with us here
Feel free to ask for help from your Local Friend
We'd love to see you happy and well during your time in Thailand. We are always here if you have any difficulties during your trip with us. Find your answers and get in touch with us here